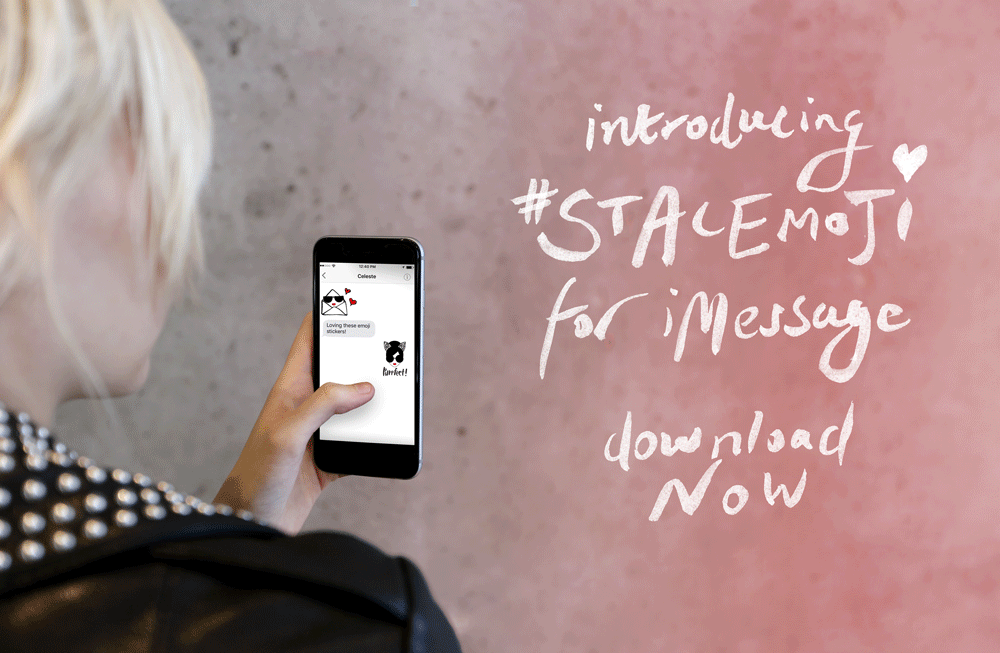 Download the #stacemoji sticker pack for iMessage:
(If you're reading this on your iPhone, click here to install and then skip to step 5.)
1. Open iMessage on your iPhone, start a chat and click on the App Store icon.
2. Click on the four dots icon at the bottom of the screen.
3. Tap the (+) store icon to access the iMessage app store.
4. Search for "alice + olivia" and select "Get" to download the #staceface sticker pack!
5. Once it is "Installed" return to iMessage and click the "A" by the text box. Scroll to your #stacemoji stickers and send your excellent friends a #staceface sticker or place a sticker in an existing chat.