#AOCOLLABALERT
ALICE + OLIVIA X KIDSUPER
a+o turns 20! #AO20 and there is so much to celebrate! For 20 years we've made incredibly beautiful clothing that made women feel great, we've collaborated with artists to bring beauty and color to the world, and we've partnered with charities that support women globally, too. Most recently a+o debuted a capsule evening dress collaboration with streetwear superstar Colm Dillane, aka KidSuper.
#AOXKIDSUPER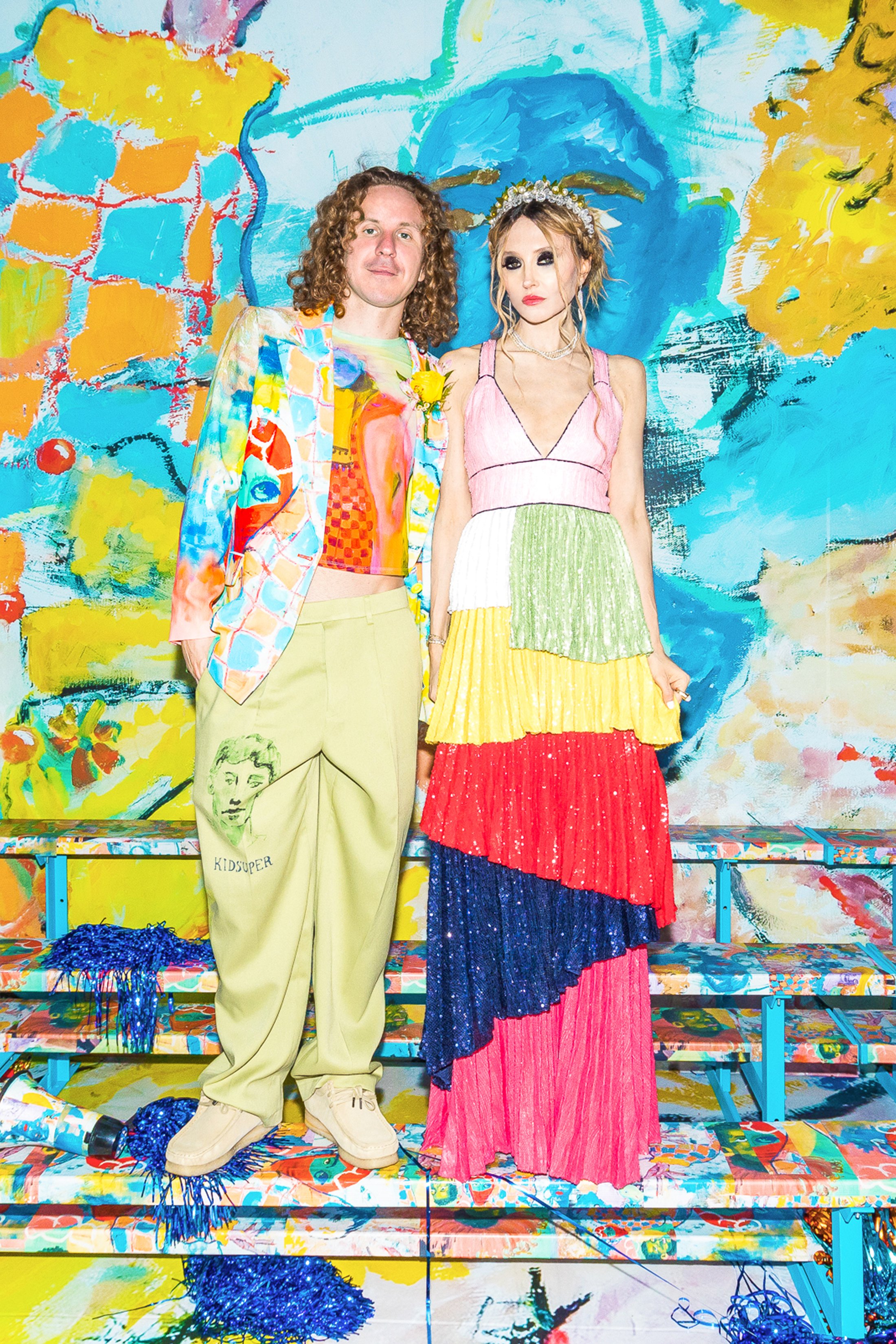 ABOUT A+O X KIDSUPER
Stacey Bendet's enthusiasm for the changing fashion landscape is encapsulated by this season's partnership with KidSuper. "To me, [Dillane] is the epitome of what the future of American fashion should be," Bendet says. "He cares about people, he cares about sustainability, and he makes really cool clothes." Their partnership began with KidSuper teaching a class on growing a contemporary fashion brand on Creatively, Bendet's social network for creatives. From there, the duo enthusiastically conceptualized a prom-themed capsule collection, and became friends.
The collection features five alice + olivia evening silhouettes with KidSuper artwork, fit for celebrating prom or any event to honor growth and new chapters. "I could design a million prom dresses," Dillane says. Both Dillane and Bendet are united in their joy for independent paths to a design career, and supporting others as they break into the industry. "You know how a lot of people talk and say, 'I'd love to help!' and never help? Stacey actually helped. She's been able to connect dots that really, really helped," Dillane says.