#AOXBASQUIAT LAUNCH AT THE HOLE GALLERY
Written by Alex Catarinella
📸 by Rony Alwin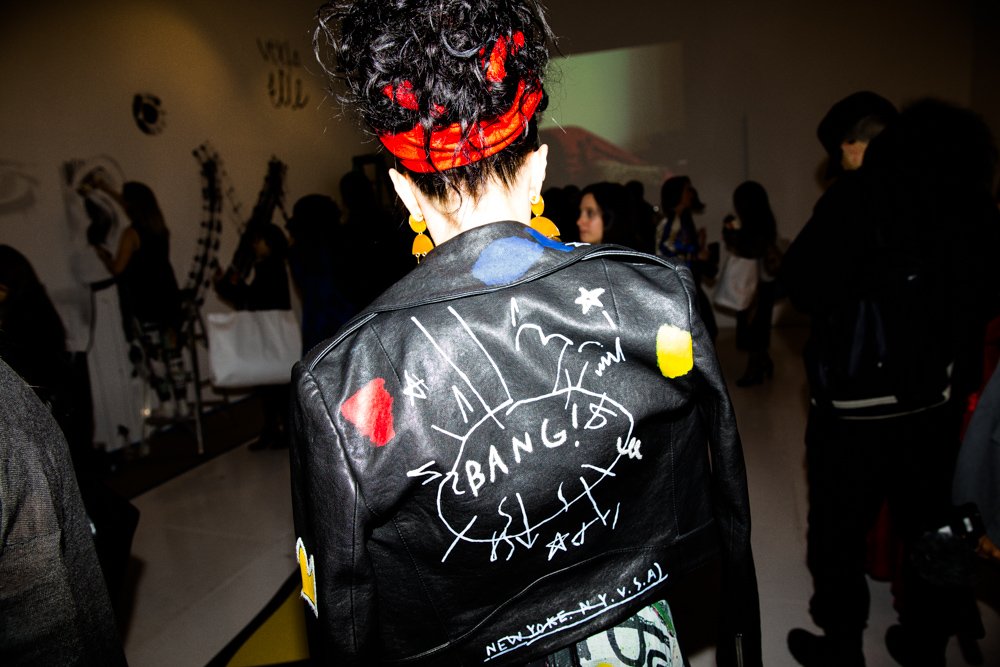 Help! We're still recovering from the alice + olivia by Stacey Bendet X Basquiat CFDA Capsule Collection launch party (slash bananas bash) this week at The Hole Gallery on Bowery. Yes, it was that amazing. Here's how the marvelous madness all went down: Brilliant Basquiat works referenced at every corner, including "NO MORE DRAMA" and that iconic gilded crown in many shapes and sizes, which were Instagram/Snapchat favorites.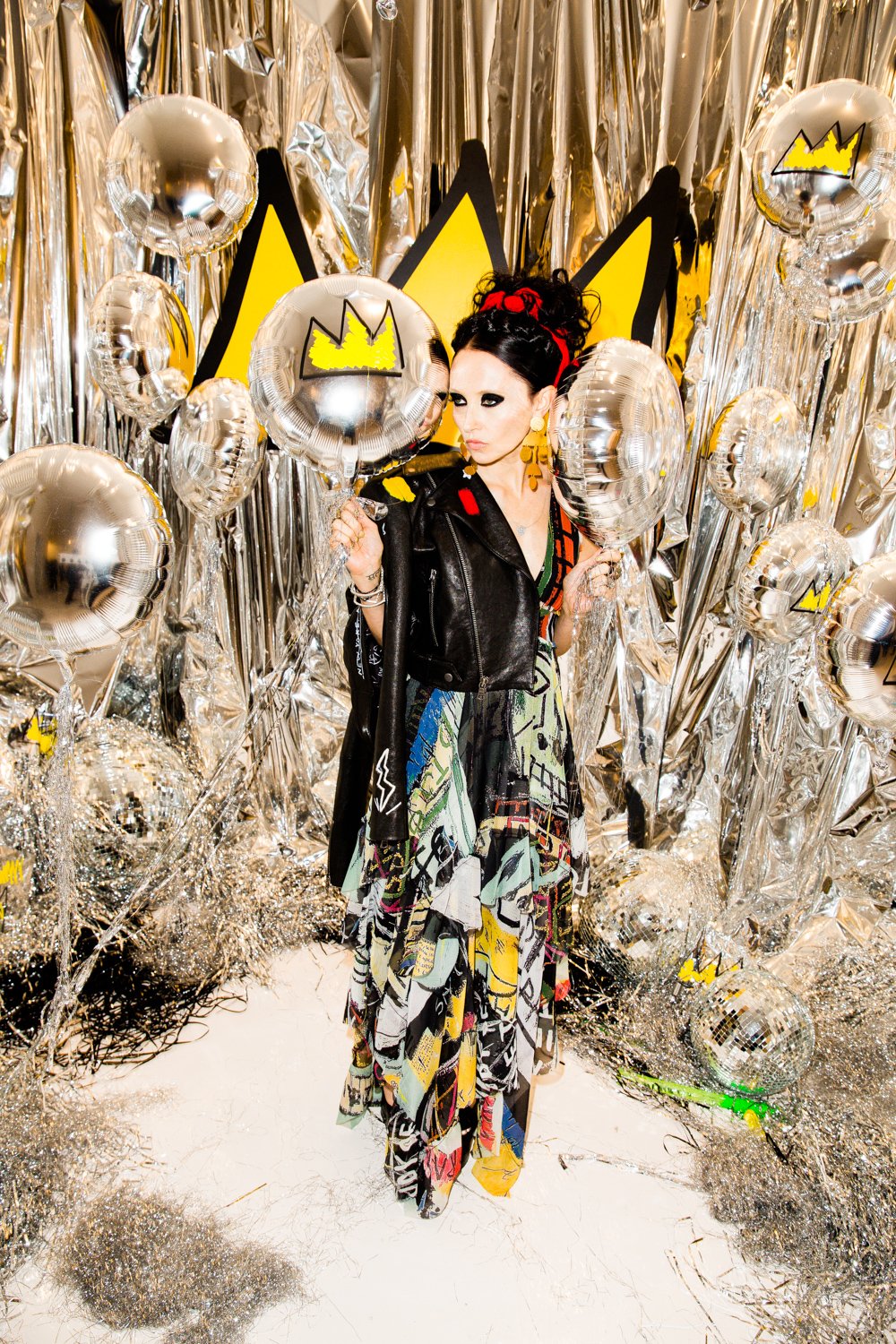 The 17-piece collection was not only displayed on mannequins but also spinning from the ceiling alongside many a disco ball. Fab.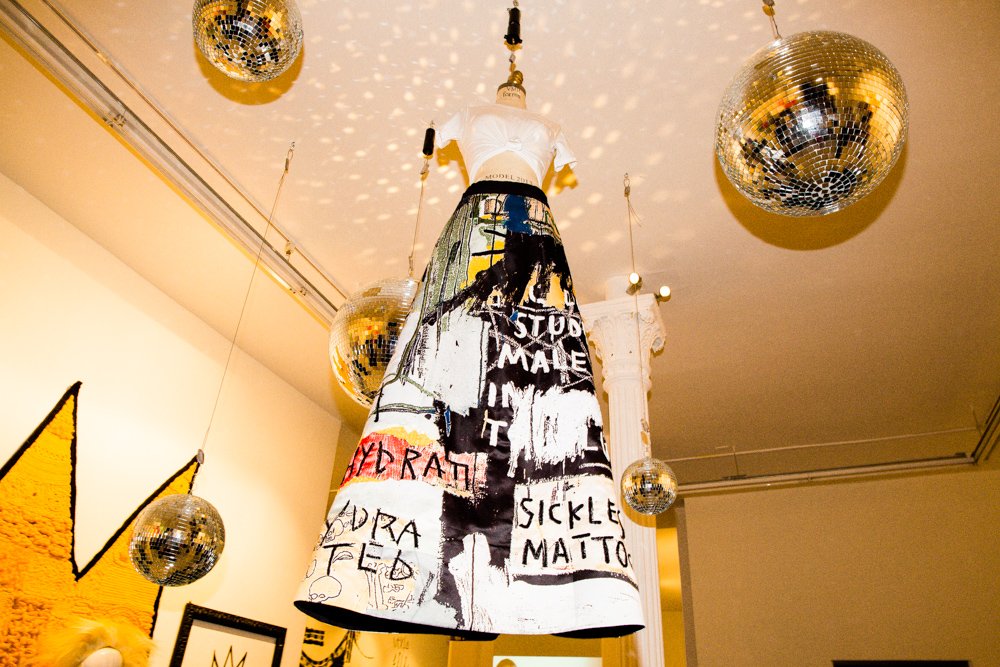 Graffiti artists @ellestreetart, and @vexta were propped on towering ladders as they did their Basquiat-themed thing and got their paint roller on from above as the guests enjoyed an open bar, which involved Basquiat x 1800 Tequila margaritas--devilishly delicious.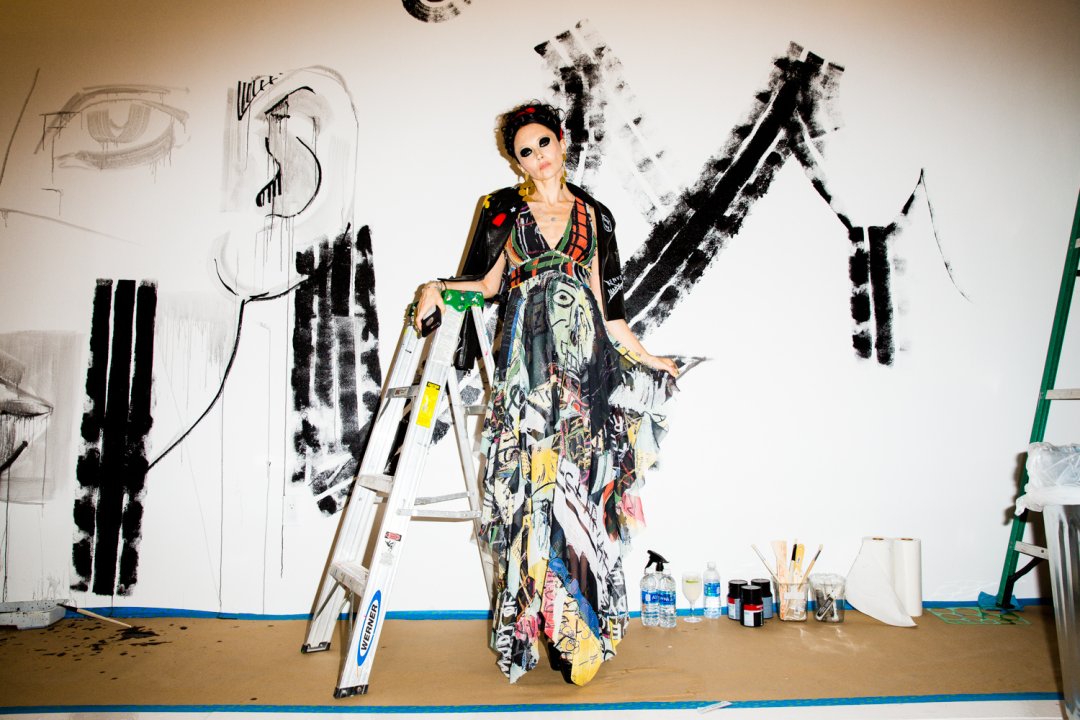 Oh, there was also a milkshake bar with a custom Basquiat x Stace Face blend by Blacktap, kind of incredible french fries, and a slew of stylish celebs -Victoria Justice, Nina Agdal, and Nicky Hilton, to name a few.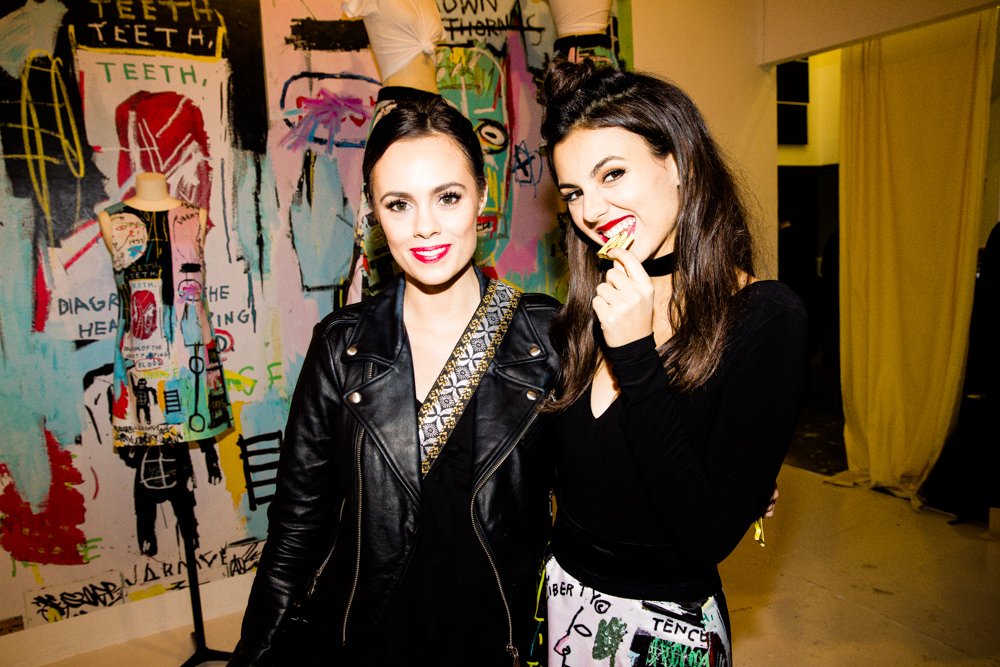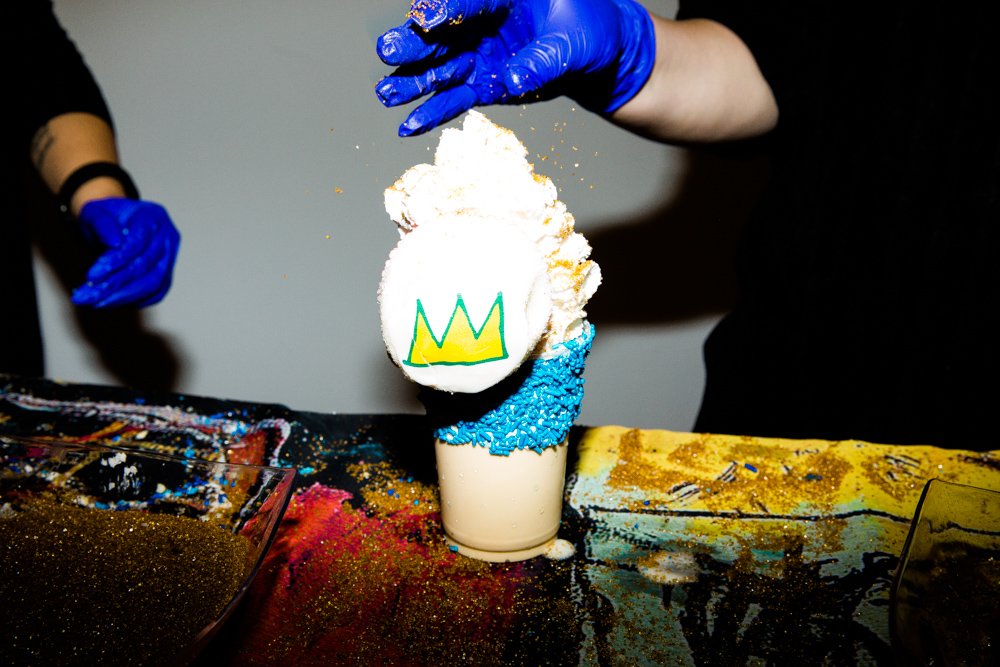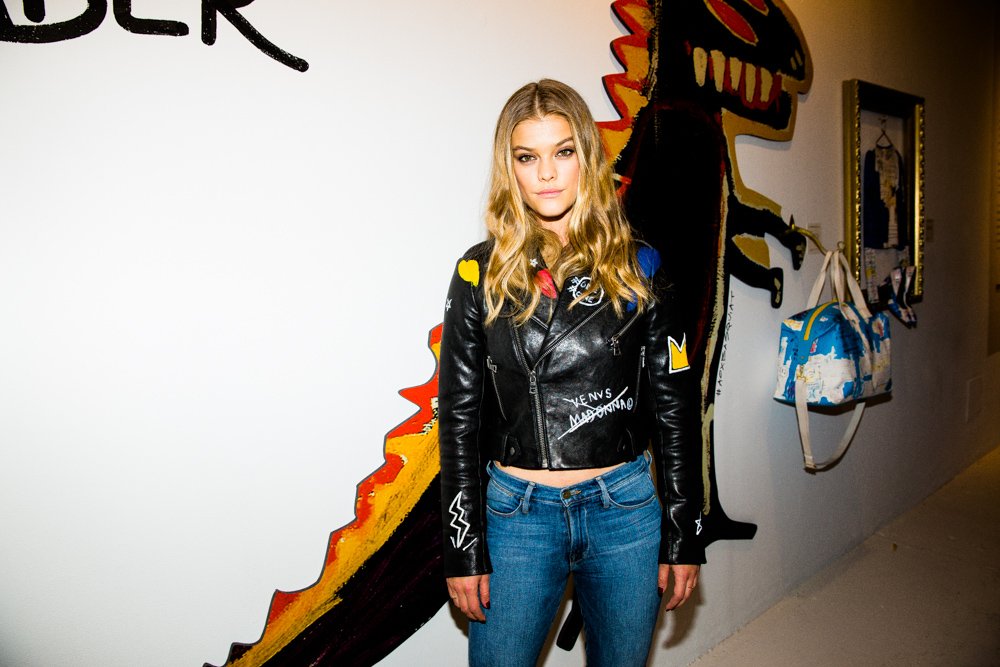 Downtown artists and fashion-y folks were en masse. Oh, and also Princess Beatrice of York... and Salman Rushdie. And Pierce Brosnan. *Swoon* And, for all of the club kids yearning to time travel back to New York in the '80s, there was the what would've been a pitch black back room if it weren't for the glow sticks lining the walls -- walls that guests were encouraged to graffiti themselves via glow in the dark pens.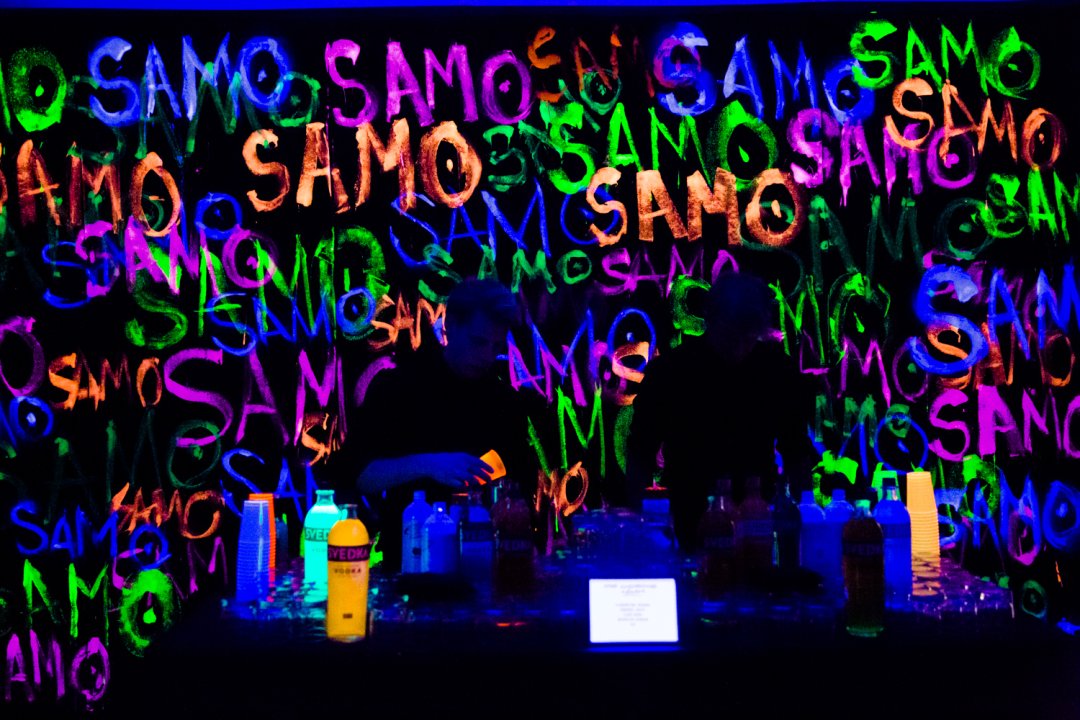 Downtown darling and lauded DJ Mia Moretti, spun tons of #TBT Madonna on vinyl which resulted in the downtown kidz getting in a downright tizzy. Additionally, many a break dancer got the fists and the "YAAAASSSS!"s going. As the club kids say it these days, it was LIT AF.
The collection, which Bendet worked on for over a year to honor the late artist Jean-Michel Basquiat, includes a sea of head-turners that feature iconic elements of his art mixed with alice + olivia's signature chic with a side of sass.
"Beat Bop" 1983, "Replicas" 1983, "Ascent" 1983, "In Italian" 1983, "Panel of Experts" 1982 and "Notary" 1983 are some of the artist's famed works that Bendet cites as inspiration for the capsule collection. Leggings, biker jackets, crop tops, weekend bags, maxi dresses, gown skirts… it's all happening. In other words, you'll wanna make this capsule collection #1 on your holiday wish list.
FYI: The collection is in stores and online today. Get ready to sleigh! (Get it?!)
SHOP #AOXBASQUIAT