THE KIND OF WOMAN WE WANT TO BE
WOMEN WHO INSPIRE | JESSICA ALBA
We're a little more than slightly obsessed with Jessica Alba inside A+O HQ! From her continued success on-screen to running a beauty empire, to being a supermom and loving wife, Alba is the epitome of a #bossbabe and an incredible example for young women.

STACEY SAYS...Jessica has an incredible passion for everything she does, she has a strong point of view and has done a brilliant job in both the marketing and product development of Honest CO.

We were lucky enough to get a few minutes of this trailblazers time to pick her brain and get a glimpse of what it's like to be a boss-mom-wife-mega star-best friend-mentor and more!

Jump to the Q+A below for some words of wisdom and a mega dose of inspiration…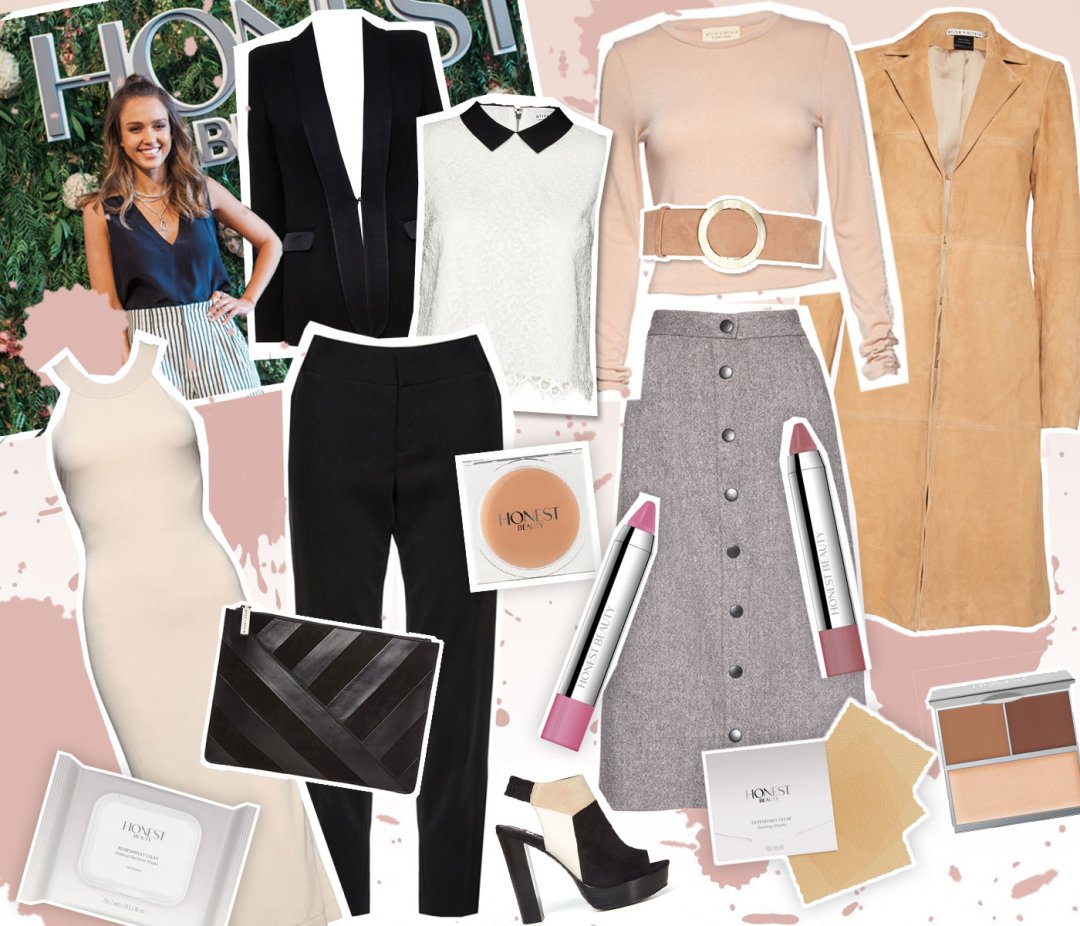 Favorite inspirational quote?
"You must do things you think you cannot do." -Eleanor Roosevelt
"How wonderful is it that nobody need wait a single moment before they begin to improve the world" – Anne Frank
Most recent thing that had you truly obsessed?
"Stranger Things" on Netflix. The obsession is so real and so strong – I cannot get enough!
What do you think about when you get ready in the morning?
How I'm going to fit everything into the day. My schedule is usually pretty packed!
Achievement you're most proud of?
Creating The Honest Company and Honest Beauty. I truly feel like this is my purpose.
Don't leave home without?
My phone, Honest Hand Sanitizer, Honest Beauty Magic Balm
Your words of wisdom to women?
Don't conform to the status quo. The most valuable thing you can add to any relationship, job, etc. is your own authenticity because that cannot be replaced. Value that!