Happy Birthday Taurus: April 20th - May 20th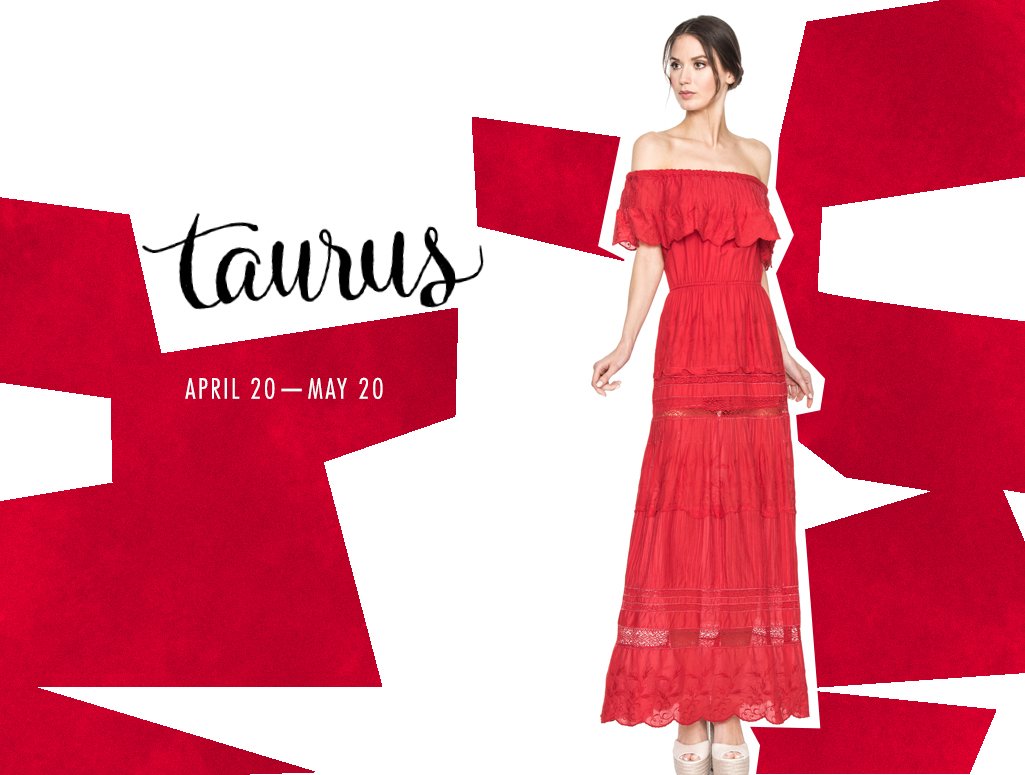 HOROSCOPE Prepare your shoulders for some crying. Your besties will be coming to you for some comfort soon. You never mind and you are stable enough on your own that you can handle someone else's crazy.
ALL ABOUT A TAURUS TRUE TO FORM YOU: Living in a material world? You probably are! You are committed to your path of success especially when it comes to your wallet. Your priority though is being there for the people you love. Because you are an earth sign you are grounded and stable and changes probably throw you off easily. Being romantic is just what you do and any romantic partner you may have probably feels lucky to be yours.
LUCKY NUMBERS: 2, 6, 9, 12, 24
SIGNS YOU SHOULD HANG WITH: scorpio + cancer
LUCKY COLORS: green + pink
LUCKY STONES: aventurine, agate, amazonite, amethyst, quartz, cornelian, tigers eye, jasper
SAME SIGN CELEBS: Queen Elizabeth II, Gigi Hadid, Adele, Tina Fey, Jessica Alba, Janet Jackson, Shirley Temple, Barbera Steisand, Renee Zellweger, Penelope Cruz, Audrey Hepburn, Carol Burnett, Behati Prinsloo, Katherine Hepburn, Cher + Amber Heard
BIRTHDAY PLANS? Botanical gardens anyone? It's cherry blossom season and what's better than gathering up your squad for some fresh air and some outdoor Instagram opportunities!?! Afterwards head somewhere chic and cozy to split a bottle of rose and catch up with your best pals!