Happy Birthday ARIES: March 21st - April 19th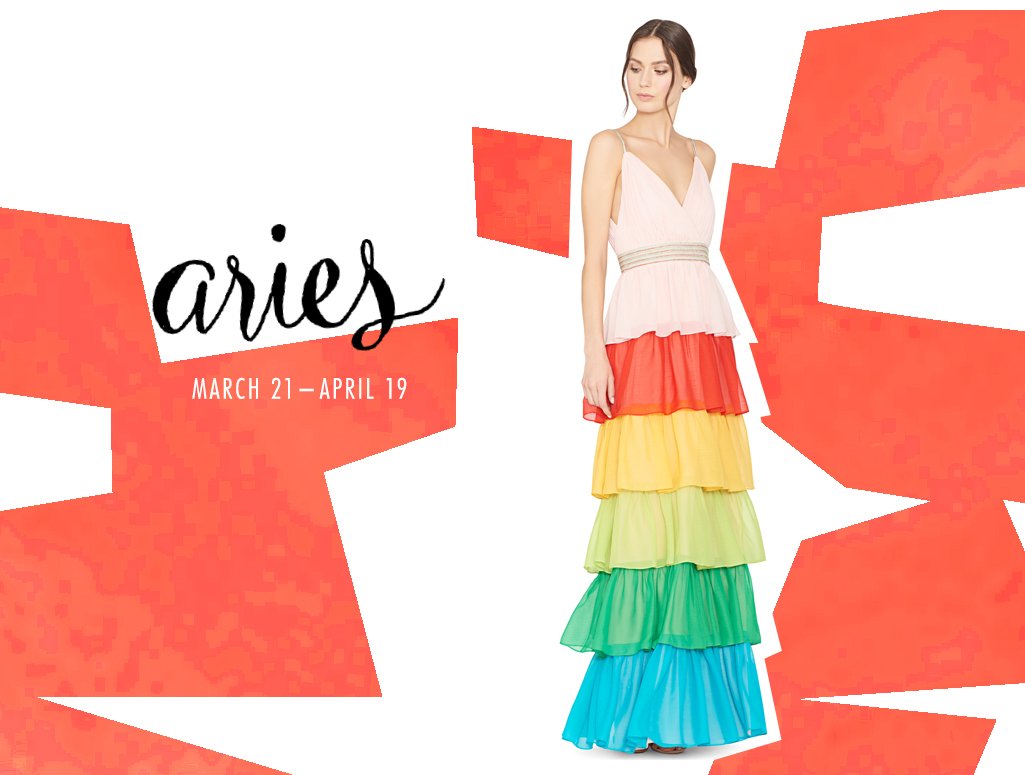 HOROSCOPE Don't panic! It may seem like the world is on your shoulders and you may be making some big time decisions. You naturally want to tackle things head on and address them as they come, but this time take a step back and get some clarity. Things always look different with a fresh set of eyes.
ALL ABOUT AN ARIES TRUE TO FORM YOU: well you are the first zodiac sign… so you definitely like to be the first person 'in the know' and pave the way for something new. You're courageous and will try anything, you might even brag a little about your positive experiences. People would describe your energy as contagious and you are always moving and shaking.
LUCKY NUMBERS: 1,8,17
SIGNS YOU SHOULD HANG WITH: libra + leo
LUCKY COLORS: red
LUCKY STONES: agate, amazonite, hematite, rock crystal, quartz + sapphire
SAME SIGN CELEBS: Kourtney Kardashian, Joan Crawford, Bette Davis, Reese Witherspoon, Mandy Moore, Lady Gaga, Emma Watson, Mariah Carey, Jennifer Garner, Jamie Chung, Kate Hudson, Doris Day, Sarah Jessica Parker, Cynthia Nixon, Fergie, Alessandra Ambrosio, Celine Dion + Victoria Beckham
BIRTHDAY PLANS? Now that it's officially spring (yay!) We would recommend stepping out, someone like you is probably chomping at the bits to get out after being cooped up all winter. Pick your poison, the world is your oyster. Some of our ideas are: skiing, hiking, yoga retreat, beach, scuba diving + more. We like the idea of bringing a friend or a lover along to capture you in your most awesome activities for your Insta!