TWO WAYS TO WEAR | SUNDANCE
Beatriz at Dinner Premiere / Brunch at High West Distillery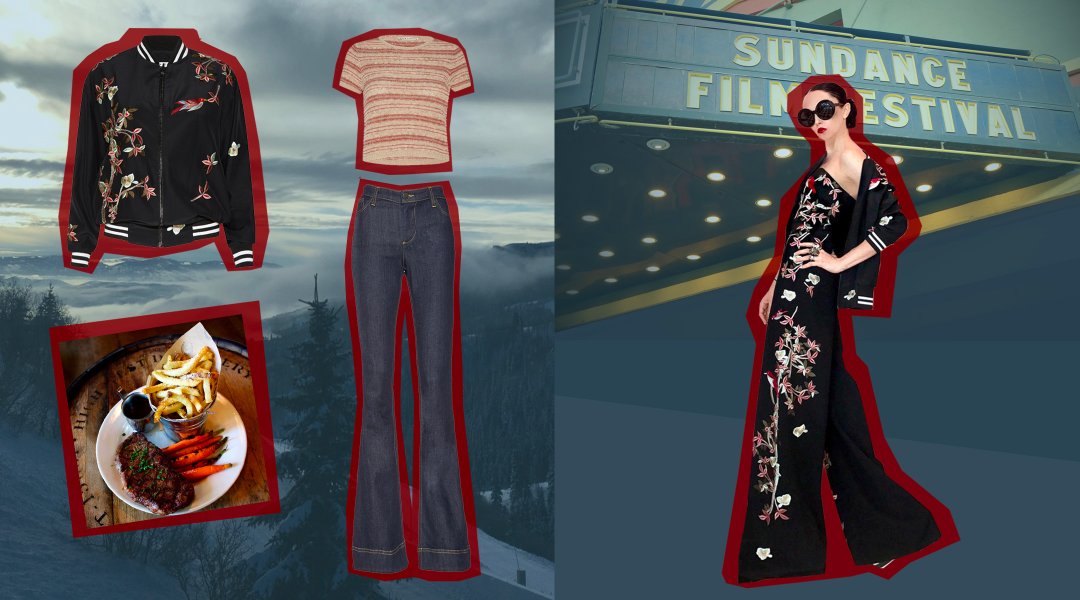 Stacey's coming for you, Park City! The annual Hollywood-meets-indieworld Sundance Film Festival begins this weekend.
As Salma Hayek is one of our favorite humans walking this Earth, we're taking the Beatriz at Dinner premiere very seriously and, consequently, believe the seriously excellent Raven jumpsuit is perfect for the red carpet.
If too much fun is had at the premier, we know just the french fries to hang out with for brunch. High West Distillery has a delicious brunch. While it is a 20-minute drive and a ski away, the world's first ski-in distillery, High West Distillery and Saloon, is worth it for the views and an actor-free hour or two.